FreeNAS 11.2-BETA3 is now available for download!
FreeNAS 11.2 BETA3 is available for testing! Be sure to review the Release Notes before installing or upgrading to this version. You can download it.  You can download it here.
---
Asigra TrueNAS Backup Appliance Launched at VMworld
iXsystems has partnered with Asigra to deliver the Asigra TrueNAS Backup Appliance, featuring enterprise-ready storage with ransomware detection. The new solution runs Asigra Cloud Backup V14 software on iXsystems' TrueNAS hybrid storage systems, offering high availability, superior scalability, and data integrity.
---
FreeNAS 11.1-U6 is available!
The latest update for FreeNAS 11.1 is available. FreeNAS 11.1-U6 addresses several FreeBSD Security Advisories and Common Vulnerabilities and Exposures (CVE) fixes. You can download it here.
---
---
Set Up FreeNAS Cloud Storage on Backblaze B2
Roderick Bauer walks us through configuring FreeNAS Cloud Sync for cloud storage on a Backblaze B2 account.
---
Paul's Hardware: Riptide 32TB FreeNAS Setup
Paul demonstrates to viewers his fantastic FreeNAS setup featuring a whopping 32TB storage, 32GB RAM, and Alphacool water cooling.
---
eBook on Open Source Storage by iXsystems and ActualTech Media
This free eBook explains how proprietary and cloud storage falls short and why Open Source is a better development model for storage systems. Learn about the advantages of NVMe/NVDIMM storage for the modern enterprise and why businesses need a unified data platform.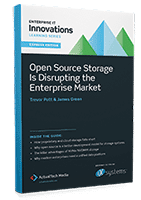 ---
On-Demand FreeNAS Training
Online training modules from iXsystems are designed to quickly get you up to speed for getting the most out of your FreeNAS system. Each training module is 30 minutes long and cuts to the core information you need to become an expert in FreeNAS and OpenZFS.
---
Tech-Tip #57
FreeNAS lets you schedule when to assign a higher resilver priority. Increase the priority after business hours and during scheduled downtime to finish the resilver faster.
---
Links of the Month
---
Quote of the Month
"One of the challenges facing the data center is the multiplicity of storage systems it needs to manage. Even small data centers have two or three systems and enterprises are now counting more than a dozen systems. Solutions like iXsystems' TrueNAS provide those organizations with a way to consolidate the number of storage systems they manage. The integration of Asigra as a service into the NAS makes the consolidation message even stronger."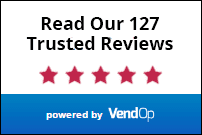 – George Crump, StorageSwiss Founder